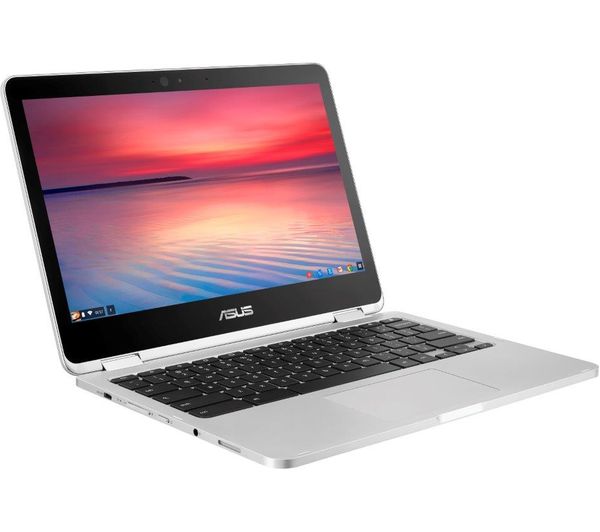 I bought my first Chromebook (The Acer Chromebook CB3-431) in November 2016. I bought it at the time as a kind of present for myself, and kind of because my windows laptop was giving me so much trouble. Also, I had been interested in Chromebooks since I first heard Google was thinking of developing Chrome into an operating system.
I bought my second Chromebook not because I was dissatisfied with my first in any way (it actually kept improving) but because I bought it as a budget Chromebook at the time just as a trial and had always thought I'd like to go a bit more premium if I found it useful. I found it very useful and enjoyable to use, so last Christmas when I saw that the Asus Chromebook Flip C202CA was on offer I ordered one from Amazon.
The main pros:
It has a touch screen. This wasn't ever a major selling point for me, more of a curiosity. I already have an iPad and didn't see the need for a touchscreen laptop type device. Having said that I do find it useful. I often find myself reaching to touch something on the screen or flipping the screen up with my finger to scroll instead of using the touchpad or mouse. Now that I have it I wouldn't like to go back to a device without a touchscreen
More powerful processor. The Acer had a quadcore Celeron while the Asus I bought has a Core m3. I didn't think that would make a lot of difference (or rather I wondered if it would) because of most of the processing being done server side but I have found that it does. It seems to handle more tabs easier and also tab switching is smoother. The big example where I noticed a difference is in loading Gmail. On the Acer, there were that few second delays where a progress bar completed as it loaded Gmail. On the Asus, it loads in an instant and I never see the progress bar
The overall feel of the device. Laptop devices are such a personal device in comparison to a desktop because you hold them in your hand or on your lap so much. You carry them a lot. I tend to be minimalistic and probably utilitarian towards these things and generally not concerned with the aesthetic. That said though the Asus is a lovely device to use, carry, and look at. It feels solid and well made and definitely looks like something that costs way more than it did. Mine cost me €450 from Amazon.co.uk. I showed it to a friend and asked how much he thought it cost and he said way over a thousand. Around the €1500 mark was his guess
The backlit keyboard. Another feature I wouldn't like to be without.
The flip screen. I don't use it a lot but I like it when I have it.
The Cons
It doesn't have and I don't think it will ever nave Project crostini. That is the ability to install Linux apps on the Chromebook. I had just gotten it on my Acer and had started playing with it and using it a little for work. I'd used things like Gimp, Firefox, and Notepad ++ and found them to work reasonably well. I imagine they'd work better on the Asus but I can't see that happening now.
The lack of ports. This is a pro and a con. Aesthetic wise, and minimalistic wise I love how there are so few ports on this device. It makes it clean and lovely to look at. Usewise though. I do miss having an HDMI port or a USB A port. The ASUS has only USB-C ports which are used for everything. I've had to get some adapters which is fine but it just means extra things hanging out of my Chromebook which I don't like. It doesn't come up a lot with me but it is a pain when it does.
A client and a friend of mine both had bought the Acer after seeing mine and they both bought the Asus after I got it and they both love it. My friend was evangelical about his Acer among his friend when he got it and they made fun of him when he got the new one, asking what was wrong with the old one. He said he found difficult to answer. The old one was perfect, it was just that the new one was better.
For me, that summed it up. every windows machine I bought, I bought it because the only one had gotten unbearably slow and troublesome. With my Chromebook though it was working better than it was when I bought it, making me wonder what else was out there. I'm already looking forward to my next one.